Bartsch International: Successful business track record over 65 years
In November 1954, Herbert Franz Bartsch founded a publishing house for trade literature, business organization resources and specialist magazines. Our target market was the automotive industry, which we supplied with workshop forms, specialist books and journals. The trade magazine "AUTOHAUS" for business management and workshop practice was the flagship of our publishing company. Since the laying of the foundation stone, the Bartsch group of companies has expanded and grown in many sectors. Innovations, e.g. in the rotative production of airline tickets or the in-house production of carbonless copy paper, made the company a key player in the business both nationally and internationally. The company produced bulk products, such as listing paper and forms, as well as security print items, i.a. airline tickets and driving licenses, at five locations throughout Germany.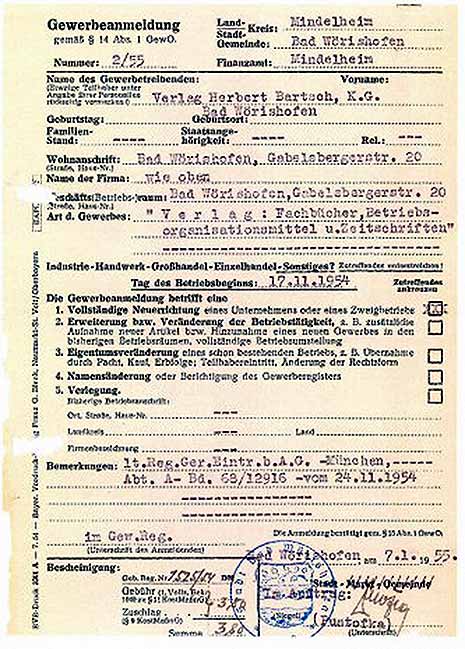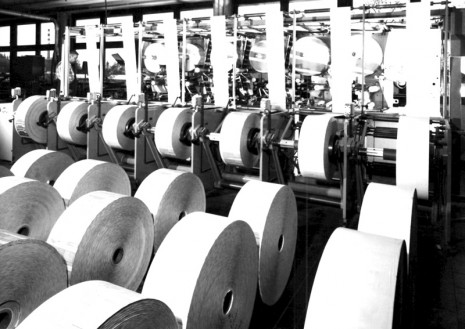 Airline ticket production line
With changing markets, the company focussed on the essentials and built up and expanded the "services and specialty print / on-demand printing" sector. Today, Bartsch is an innovative printing and service company with customers all over the world. Our product range includes, but is not limited to, security printing, public transport and airline tickets, bank statements, baggage tags and labels. We store and ship worldwide, and we always find the right solution for our customers. Data editing, personalization and processing as well as the handling of RFID systems are just as much part of our know-how as research and development of new products and pioneering technologies for the applications of tomorrow.
Being "impressively innovative since 1954" will continue to be our leitmotif in the future.